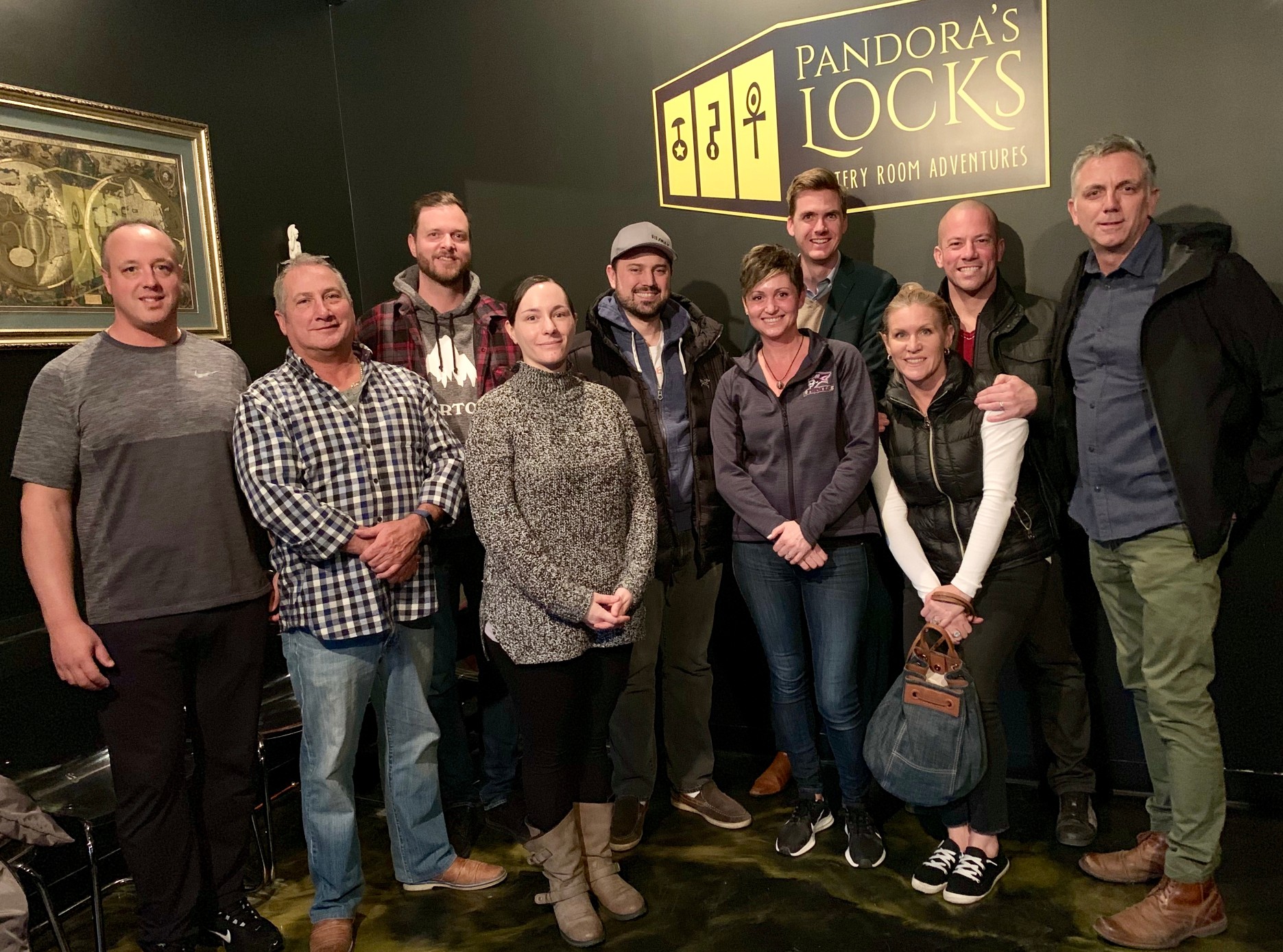 Putting our Team to the Test
Using your brain to 'think outside the box' & look for possibilities in a situation that may not be obvious. It's how we approach many real estate scenarios and negotiations.
Today 12 of our team at RE/MAX Advantage got together to challenge ourselves at New Westminster's very own 'Escape Room', Pandora's Lock on Columbia. For 65 minutes we split up & tried to find our way out of the 3 different theme rooms they have available. While we're some of the best in the industry to collaborate with on the sale of a home, none of us succeeded in 'escaping' but we sure had a lot of fun working on it!
Have you been to an escape room? Which one?