My Journey on Becoming a Realtor®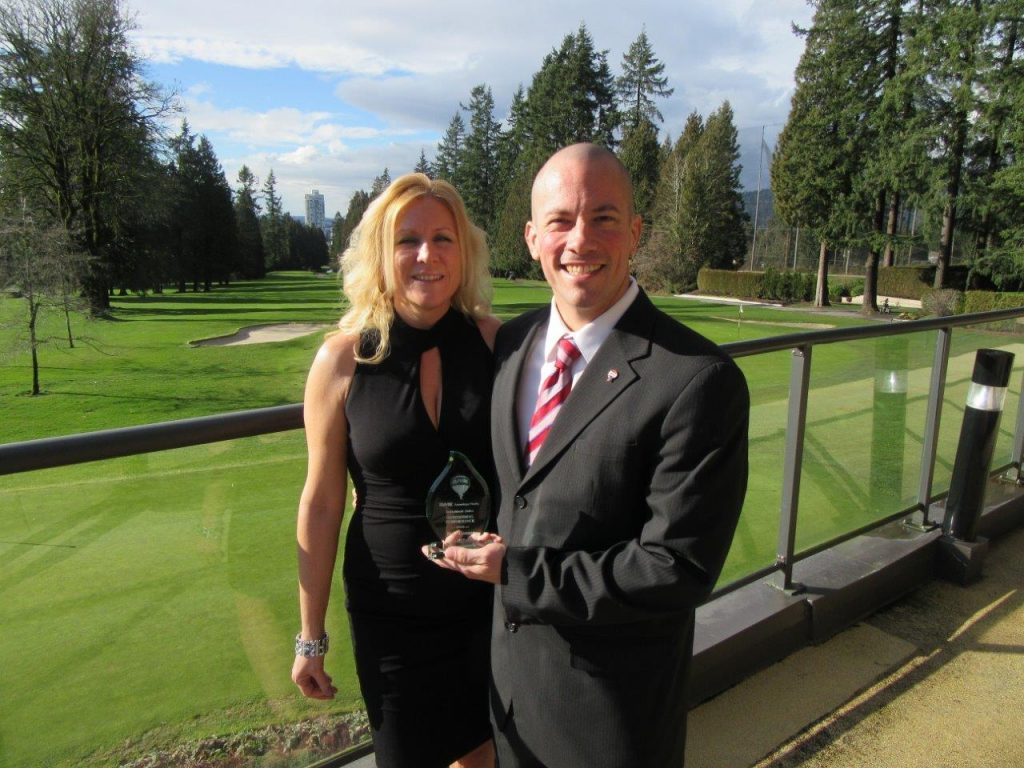 Where I Grew Up
I was raised on the South Slope in Burnaby & grew up going to the local schools and participated in community sport. Soon after college, I took on the challenge of making a career out of helping people. Since that time, 1996, I've been a full time Realtor® specializing in residential real estate. I even met my beautiful wife at RE/MAX Advantage & she herself became an award winning Realtor®.
Evan
In 2012, Karen & I became the proud parents of our little boy, Evan. As parents can attest to, he has introduced us to an amazing new chapter in our lives that has us laughing & loving like never before. He's even been know to come out on select appointments with me as my career is outside of a normal 9-5 so you might find us popping in to show a house on the way to soccer practice or putting up a sold sign on the way to swimming lessons.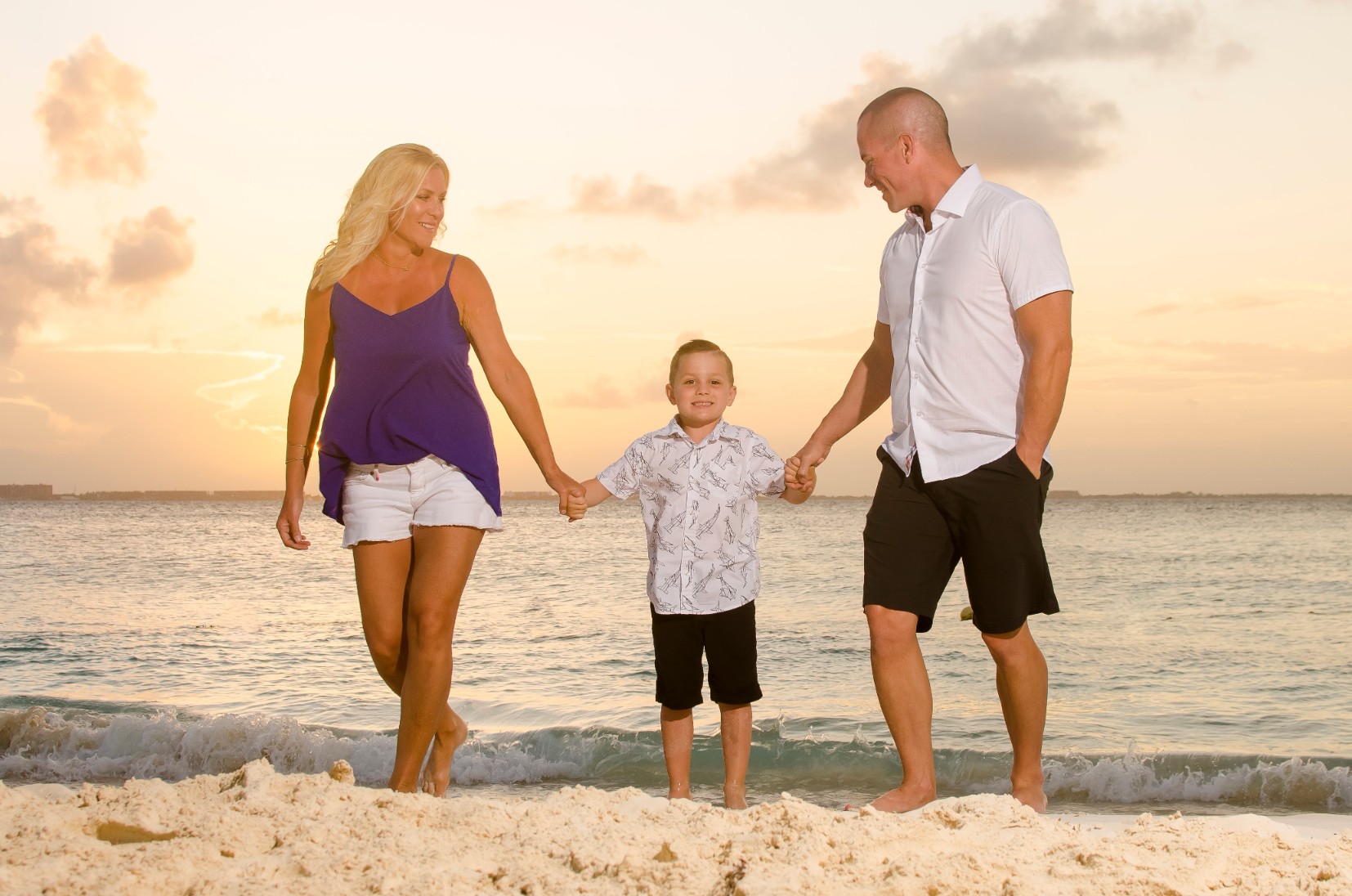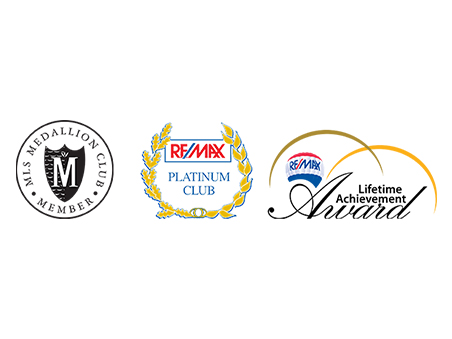 Becoming a Realtor®
Early on, I committed to RE/MAX and became a member of the #1 Real Estate Company locally and globally. On average, RE/MAX agents are in real estate for 12 years before stepping up to the challenge of joining this elite group. The average RE/MAX agent in western Canada is 46. I took the challenge and joined RE/MAX after being licensed for less than 2 years and at almost half the age of the average 'RE/MAXer'. Since then, I've earned an RRS (Residential Relocation Specialist) designation through RE/MAX and in 1998 I was the youngest person in the Greater Vancouver Real Estate Board MLS Medallion Club (top 6% in the industry), a challenge that I have repeatedly met. My personal production has also repeatedly earned me Platinum Club membership with RE/MAX for personal production in a given calendar year.
RE/MAX Hall of Fame
In 2006 I was awarded the RE/MAX Hall of Fame award for a consistent high level of production during ones career. An award very rarely achieved by agents 30 years old or younger. For several years, my name can be found in the list of top 5 Realtors® in my office, including several times ending out the year as the #2 highest producing individual Realtor®. In 2016 I took top honours as the #1 individual Realtor® in my office and was recognized as one of the top 100 RE/MAX Realtors® in Western Canada. Also, in 2015, I was acknowledged by RE/MAX International with a Lifetime Achievement Award before turning forty years old. An award for consistently being in the upper echelon of RE/MAX Realtors® worldwide.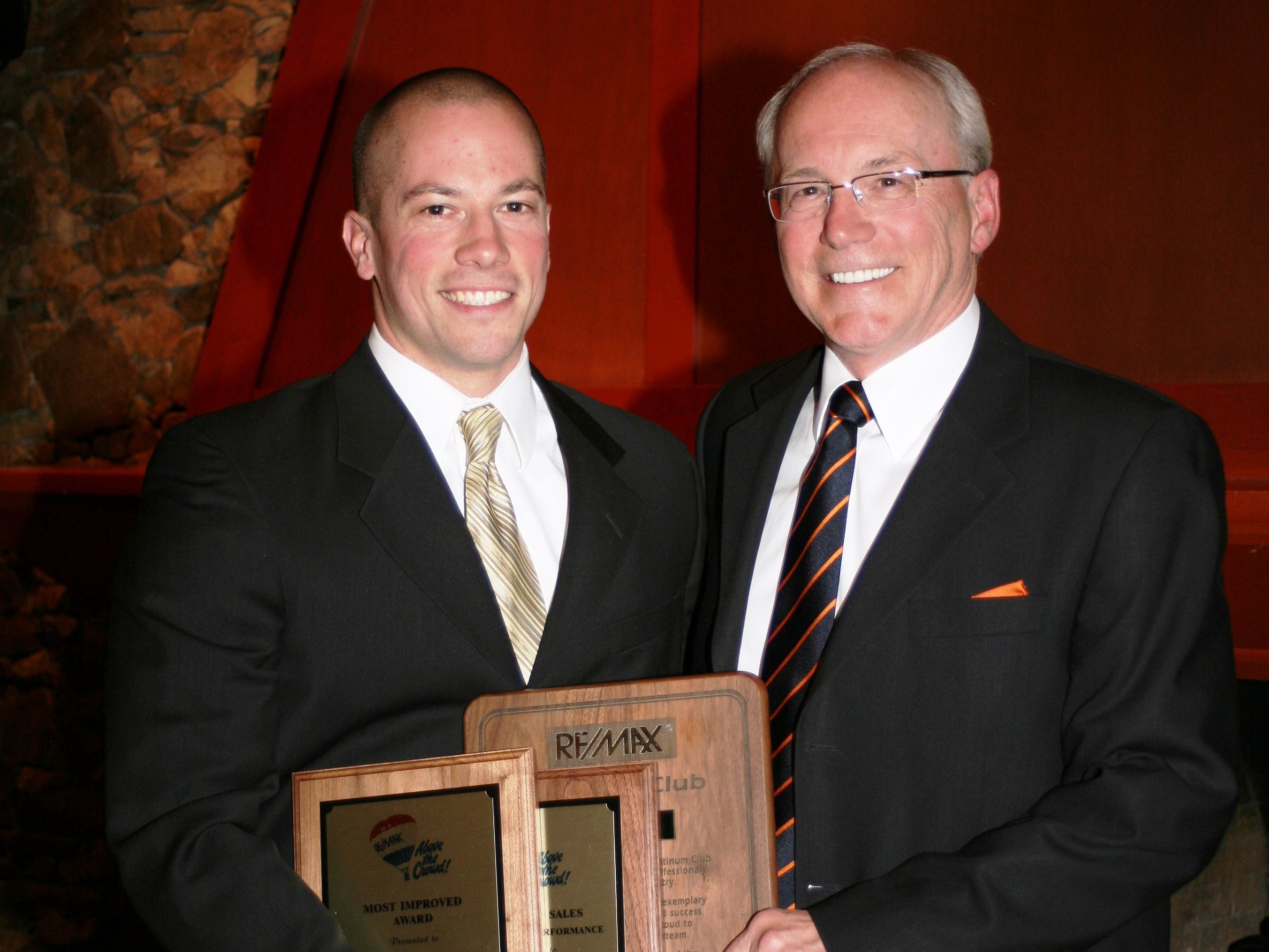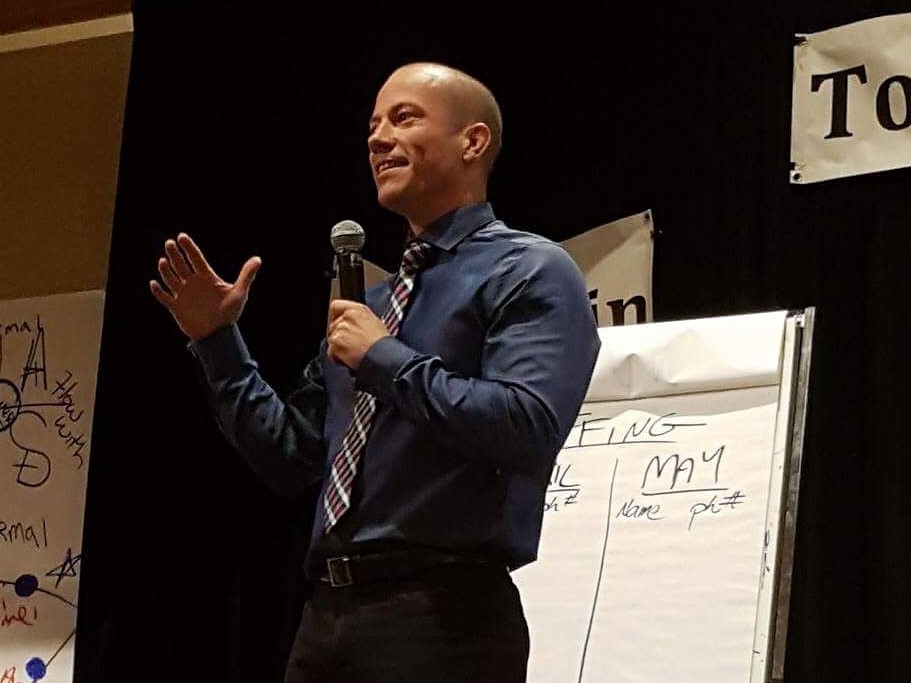 My Goals in Real Estate
Most important to me is that the people I'm helping are satisfied they have received the best help possible when buying, selling or finding a Realtor® to work with in an area unfamiliar to them. Everyone wants to know they have received the best deal possible in their transaction both in money and terms. I'm a strong negotiator and I always work with my clients' interests in mind both for the process and the end result.
Beyond my goals in this industry, I also want to help the next generation of young professionals grow and develop to become the rising stars of tomorrow. Here I am speaking on stage to a large group of guests & recent graduates of a program call The PSI Basic, an educational course designed to challenge people to expand their personal & professional effectiveness. My involvement in this world class company has taken both Karen & I individually to California several times to complete further more in-depth programs designed to challenge individuals in all areas of life including relationships, team building, leadership & grit.
My Life outside Real Estate
My family is everything to me. They're my motivation and inspiration to do my best everyday, and no matter how busy I get, I always make time to spend with my loved ones. To the left you have Evan and I tobogganing at Grimston Park in the West End of New West. And to the right we're having a great time at Sunshine Coast, not far from the family cabin where I spent Summers growing up & where I got engaged to Karen.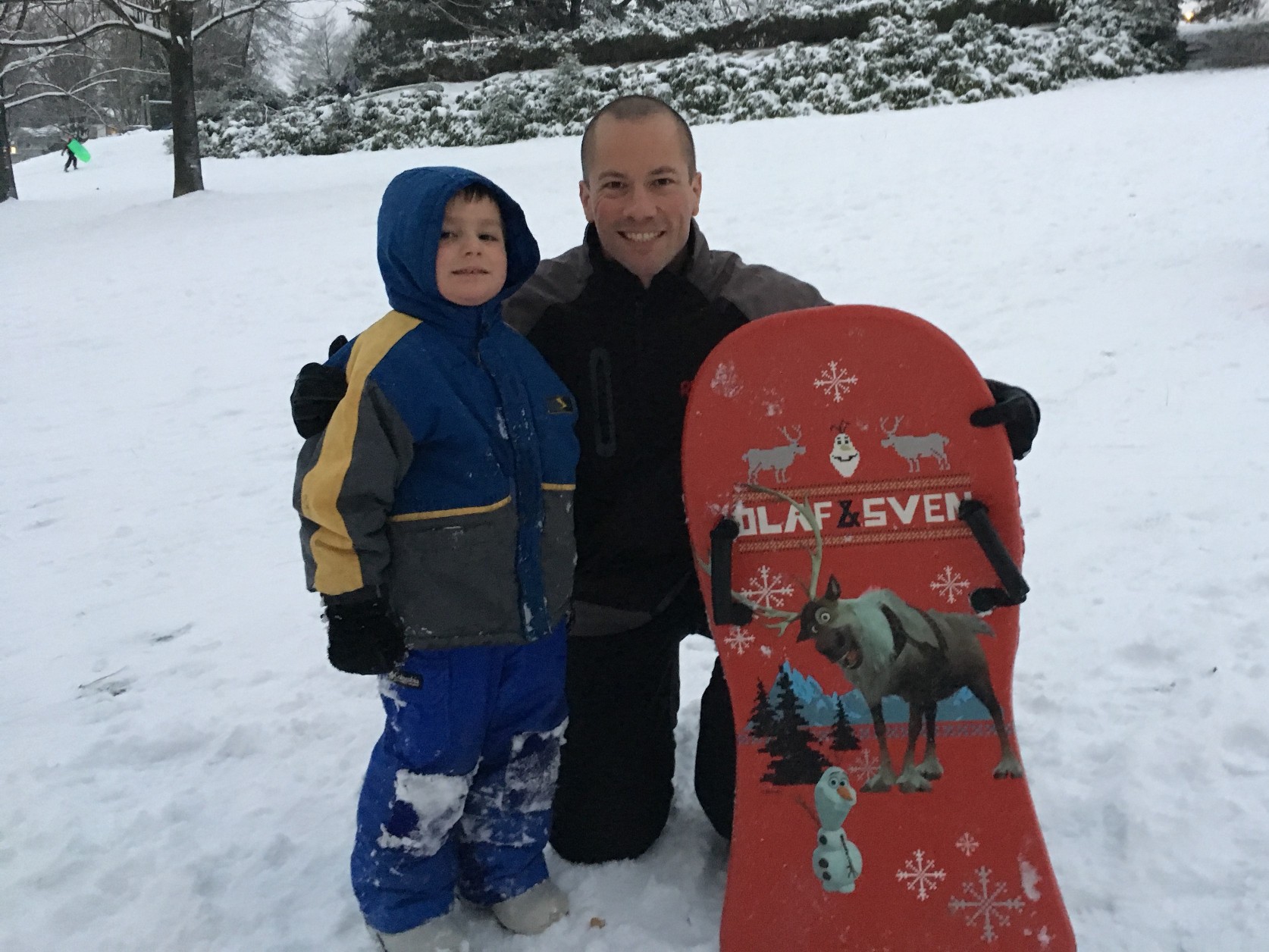 Traditional and Sports Karate
Outside of Real Estate, I'm very active in traditional and sport Karate. I've trained continuously for over 25 years in Greater Vancouver. I travel to train throughout the province and in different areas of Alberta and as far away as Nova Scotia. In the Summer of 2001, I made my 1st trip of several trips to Japan. Karate has been an excellent path to true vitality & has lead me to some of the most important relationships I've had in my life.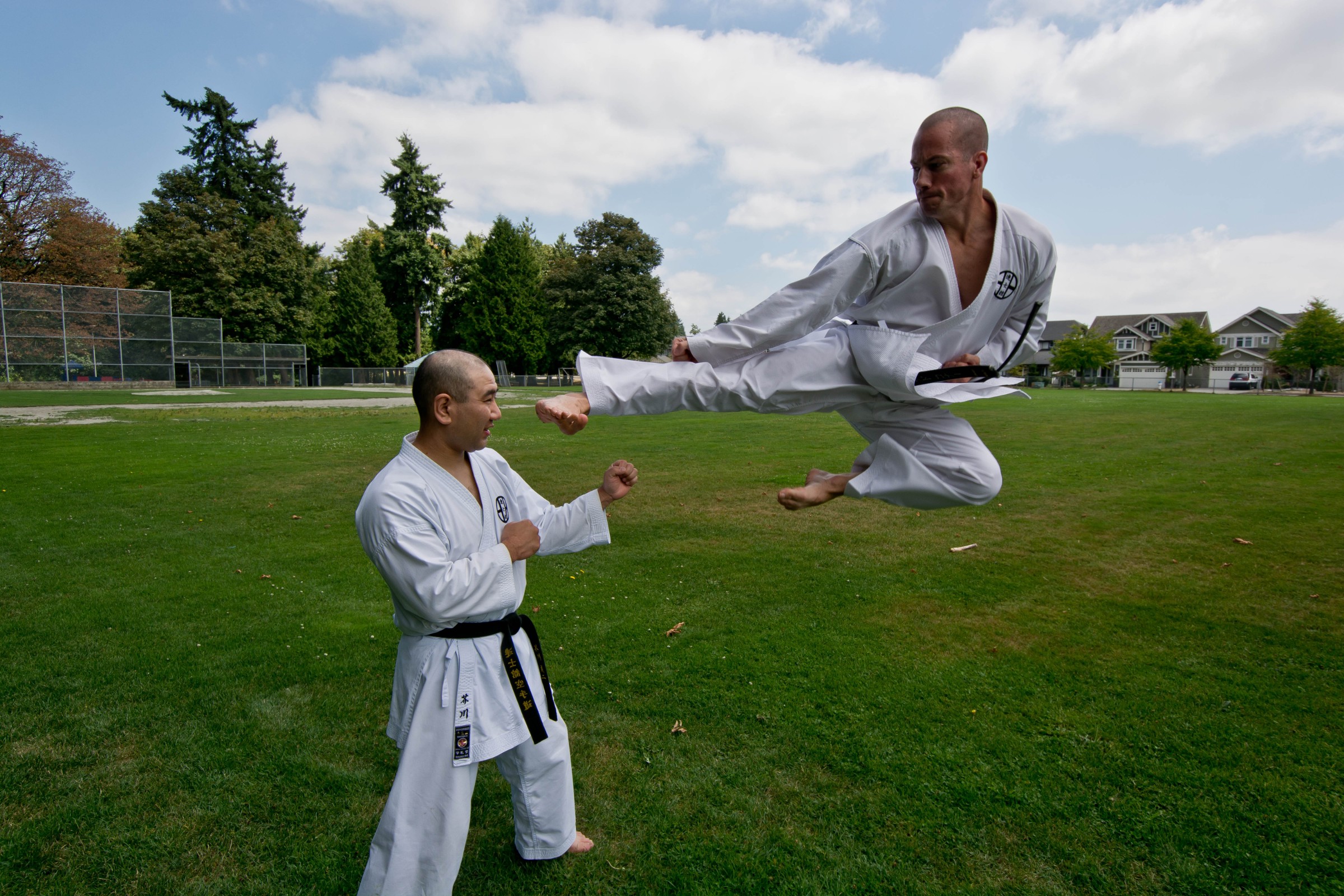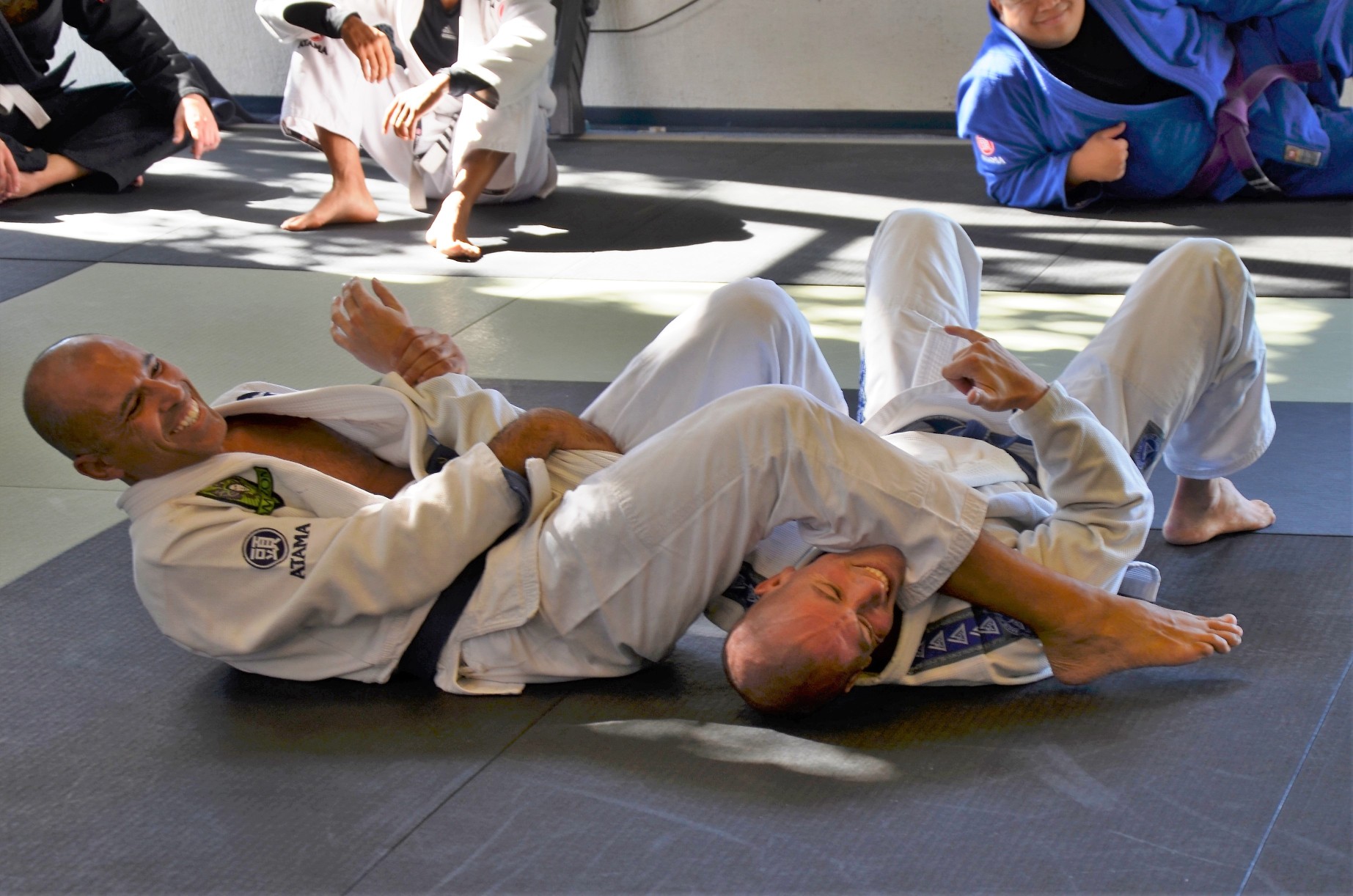 Gracie Jiu-Jitsu
In 2011, I received an invitation to train at a Royce Gracie Jiu-Jitsu club & have since then added it as staple of my training. This school has introduced me to another family that I've grown to love & world class instructors. I continue to explore the beauty of these art forms and have been fortunate to make lasting friendships locally and internationally.
Diving
While Martial Arts is a way of life for me, scuba diving has become my hobby. Karen & I often plan our vacation time around diving & encourage anyone that has a love of adventure to get underwater. There is a world of beauty under the surface just waiting for you to explore. It has even further influenced our sense of responsibility to preserve the environment as what we do on land effects our precious underwater too. Our son at 4 years old is already telling us he wants to go diving even though he's years away, we love to see his interest.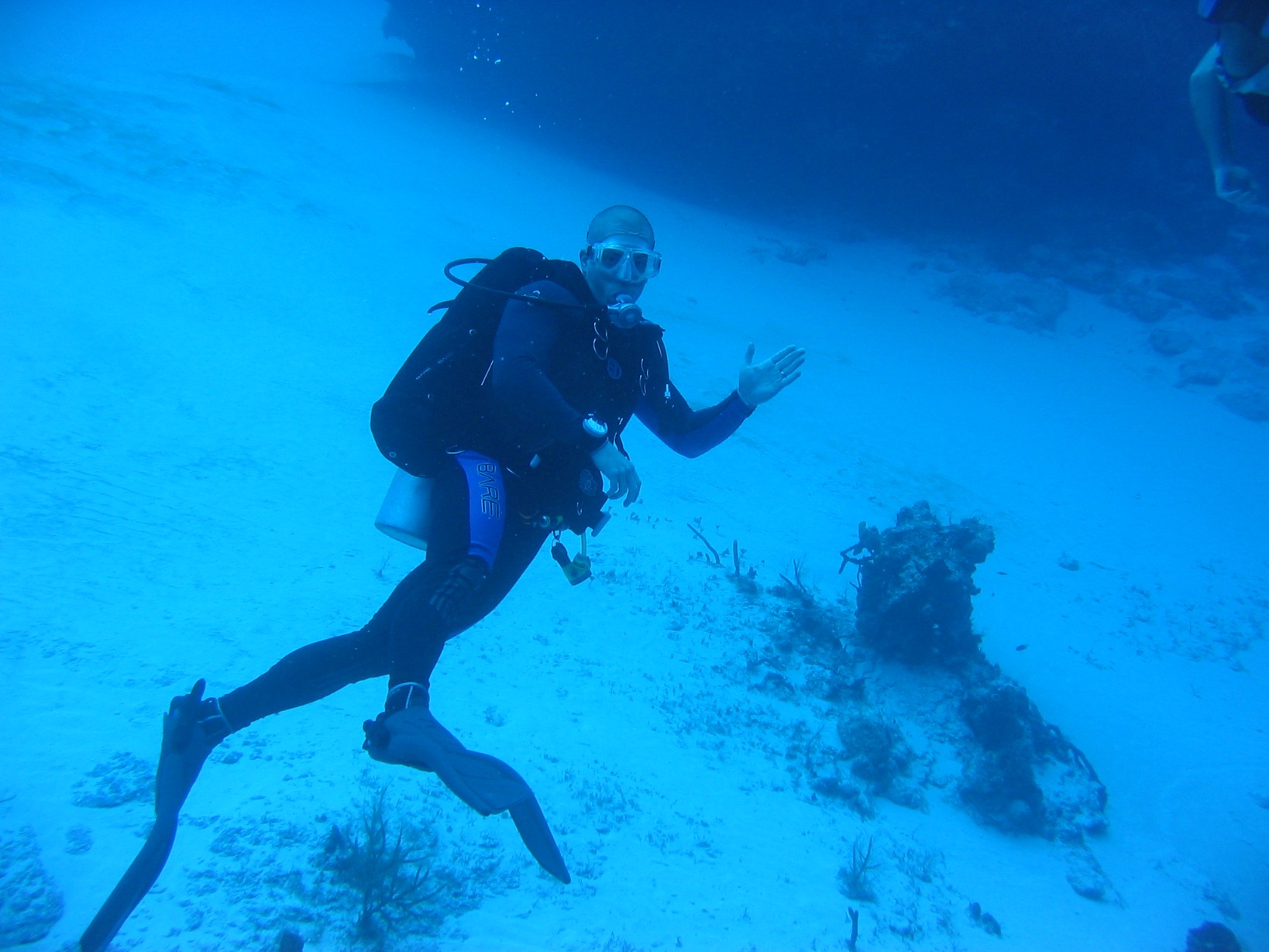 My Community Involvement
Sponsorship of local kids karate tournament
As a past competitor in provincial tournaments, I've also sponsored local kids karate tournaments to help out with the sport that hooked me at 15 years old.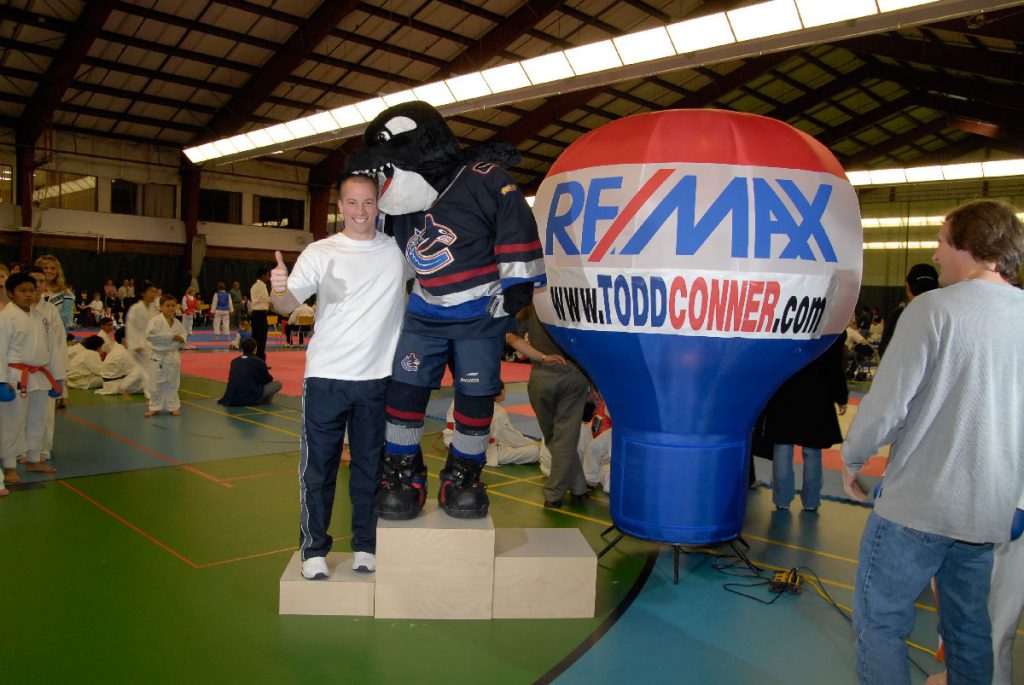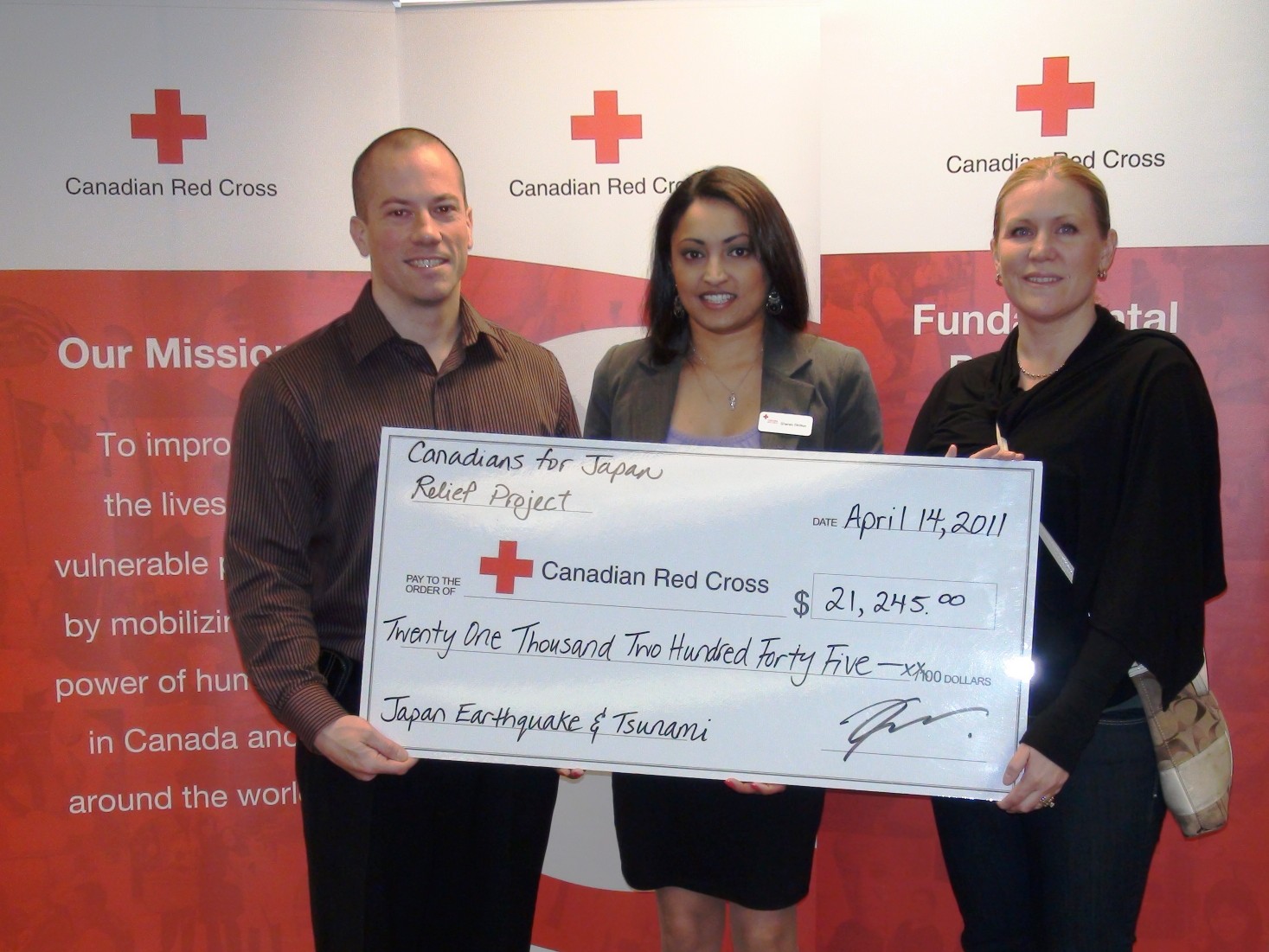 Money Todd raised for the Canadian Red Cross
Following the earthquake & tsunami that struck Japan in 2011, I was compelled to try to help. For the first time in my career, I put the Real Estate on hold with the blessing of everyone that I was helping at the time to focus on creating an event to raise money for the Canadian Red Cross to benefit Japan's disaster relief. My wife & assistant also worked tirelessly to pull off this amazing event. I organized a night of demonstrations of Japanese culture from Taiko drummers, Judo, Kyudo, Iaido, a musician, to Karate that I demonstrated with Karate family. In addition to a silent auction supported with donations from everyone I asked. We raised over $21,000 that evening.
Guest Speaker at East Van Boys Club
I was proud to be invited out by my good friend to the East Van Boys Club to speak to a contingent of young men. I chose to speak with them about 'perspective' and how leveraging the knowledge of someone older than they are can support them in making wise choices as they go forward in life and make the most of the opportunities they are about to create.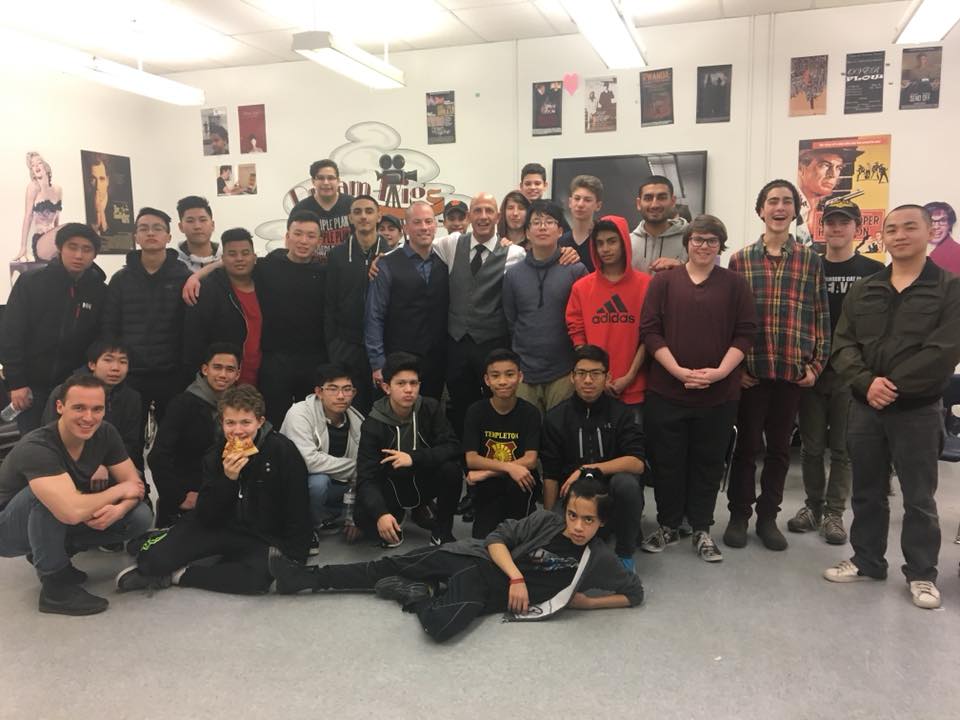 Never settle for second best
I will not stop until we find the right deal for you
Contact Todd